Vikings are taking over the casino world – Yggdrasil Gamings Viking Trilogy of slot games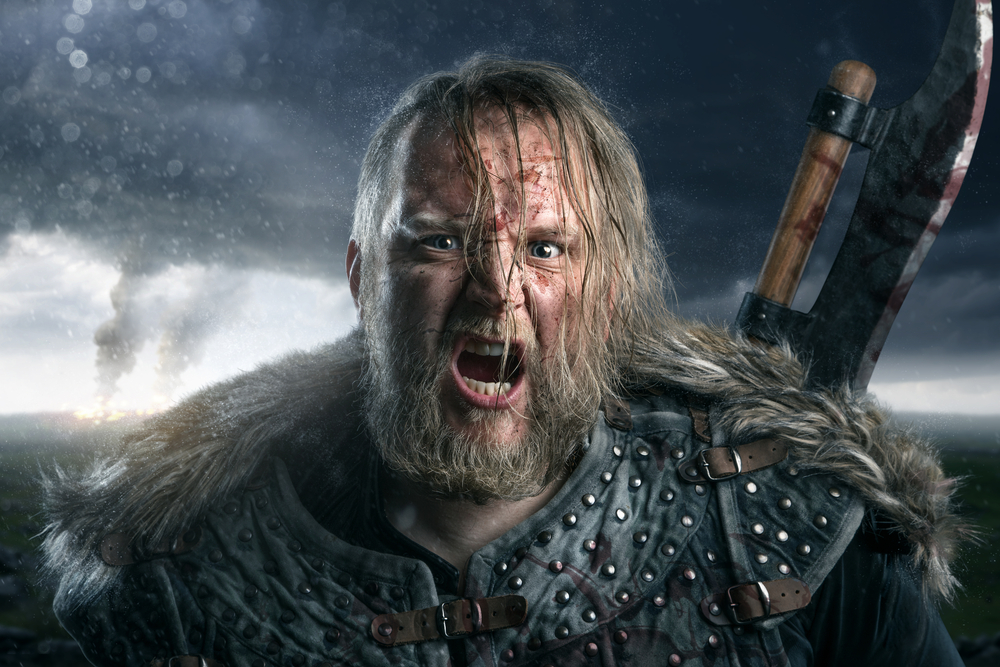 If you love playing online slots and you have a special affinity with Viking themed entertainment, you will enjoy reading this article! Here, we compare and contrast the three most popular titles now available catering to Viking enthusiasts within the world of online slot machines. We're talking, of course, about the hugely popular Yggdrasil trilogy of Viking-themed extravaganza, whose slot games are all worth trying at least once because they're extremely fun and engaging.
No matter what your favored online casinos happen to be, you're bound to come across these slot games by checking the "popular slots" section, since all three Yggdrasil titles are quite widespread and widely available. Which one is best of these three online slot machines? That ultimately depends on what kind of player you are, along with some key considerations that will be discussed in the following sections. Read on and get ready have fun playing slots online, Viking-style!
What's unique about Yggrasil: Vikings Go Wild slot games?
This is a lively animated video slot with an excellent cartoon style that is reminiscent of modern CGI Viking movies. Vikings Go Wild features a total of 25 pay lines arranged within a total of five reels; the artistic style of this slot is meant to resemble a Viking ship, which evokes a nice treasure-looting mood. The game is very simple to play, with the typical on-screen controls you'd expect from a modern slot game: you have a spin button, a button to increase and decrease bets, a max bet and even an auto play feature which is suitable for the most advanced and dedicated players.
Average Return-to-Player in Vikings go Wild is 96.3%, and included special features include "wild", "scatter", and of course… the very useful "free spins" that will sometimes allow you to go a long way with a single bet. The minimum coin size is 0.01 and maximum coin size is 2, with minimum 1 coin per line (both across and diagonal), for a maximum jackpot of 250 coins. All in all, this is a very tight online slots experience, delivered a modern and flashy style that will impress even the most demanding players.
Should you play Yggrasil: Vikings Go Berzserk slots online?
If you have already been playing "Vikings go Wild", you may want to try this title that builds up on the same premise and adds some refinements, both aesthetic and in terms of gameplay. Much like the previous Viking-flavored slot game from Yggdrasil, Vikings Go Berserk features lively and colorful graphics and hypnotic sound effects that really make the experience come together. You're looking at 25 pay lines here, available over a total of 5 reels. The average Return-to-Player remains at 96.3%, which is a very reasonable proportion in case you aren't familiar with this statistic.
Whenever you play Vikings go Berserk, you could get a maximum jackpot of 250 coins, which can translate in considerable winnings. The minimum coin size for this game is 0.01, and the maximum coin size is 2, with a maximum 1 coin per line either diagonally or across. There are plenty of free spins available when playing this game, we all as wilds and sticky symbols. All in all, Vikings go Berserk is a modern looking and stylish game that is suitable for players of all skill levels.
A look into Yggrasil: Vikings Go To Hell online slots
Last but certainly not least, let's look at the latest iteration in this trilogy of Viking-themed slots by Yggdrasil: we're talking of course about the super popular "Vikings go to Hell", which arguably perfected the formula and style that was made popular in the two previous titles of this series. Much like its predecessors, this is a 5-reel, 4-row slot that comprises a total 25 paylines, and you also get the same features including "wild" and "sticky" reels, along with occasional "free spins" that will help take your experience to the next level.
This time around though, you will get additional features such as the imaginative Rage Collection, which allows you to keep building up rage points and achieve a better standing as you progress through the base game. As you keep spinning the reels, you could have access to all kinds of artifacts that will multiply your score – including Treasure chests, and Magic Tablets a more items. If you have enjoyed playing the previous Viking-themed slot games by Yggdrasil, you will likely appreciate the new refinements and improvements added to this title.